| | |
| --- | --- |
| Posted on November 2, 2017 at 8:25 AM | |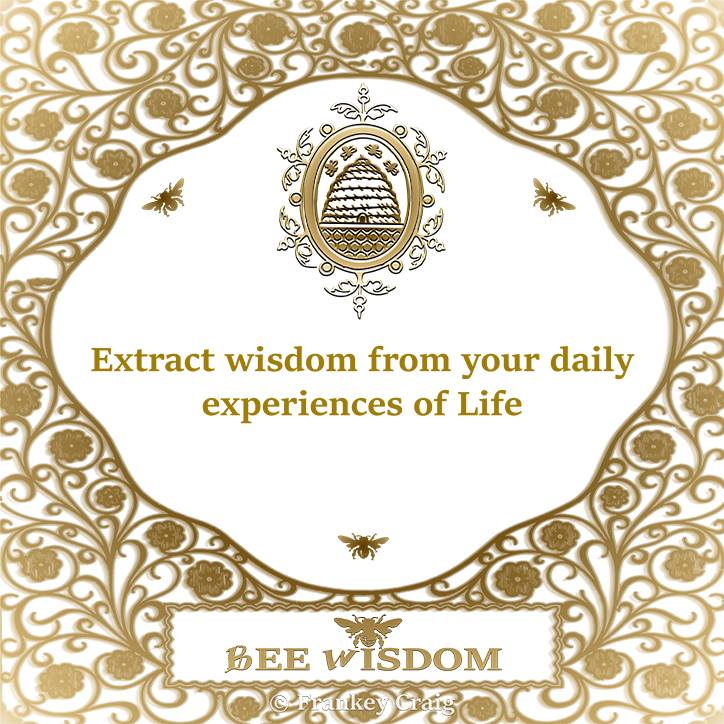 The Bee Kingdom asks: "What thoughts, feelings, experiences, people and places are unfolding in your world for you to learn from? How can you use your current reality to grow? Is there room for evolution or are you at a stalemate?".
Just as the bee extracts its pollen so must we extract wisdom from the world within and the world around us. Honor every thought, feeling, experience, person and place in your reality by allowing them to teach you. Seek not to be understood but to understand.
The bees teach us that to be wise is to see and understand life as a whole. The lessons we learn as we each journey through our individual life paths invite us to grow wiser as we evolve.
When we share our unique wisdom and perspective with the collective of humanity, it becomes a light providing inspiration and it pollinates seeds for others to grow for future generations.
Copyright Frankey Craig 2016