| | |
| --- | --- |
| Posted on November 2, 2017 at 9:40 AM | |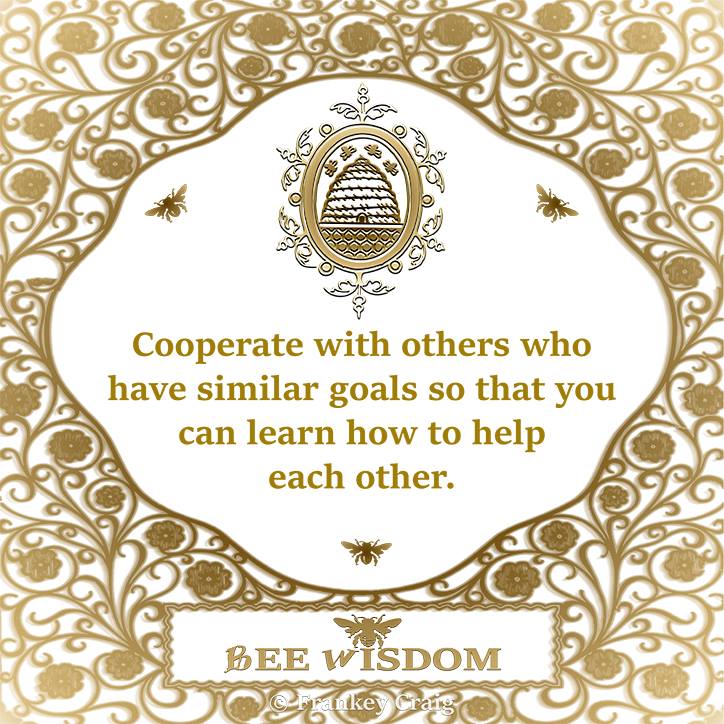 The Bee Kingdom asks: ''What are you teaching? What are you learning?"
100,000 compound eyes, 200,000 wings and 300,000 legs. A thriving colony of honey bees consists of up to 50,000 "citizens" in a single beehive. This may seem like chaos but it is infact a well-organised and divinely orchestrated superorganism. Every single bee, whether queen,drone or worker, are working collectively for the same goal: ensuring the survival of the colony and its future generations.
Many of us find ourselves acting like beekeepers more than worker bees. As a society we have an inherent cultural problem with working as a team. The bees share that the secret to effectively work together is finding a middle ground.
Our cultural worldview is one of separation and achieving success individually. It isn't always easy for people to shift from this mindset but it is time for all of us to do so. The good news is that when you embrace the healing power and beauty within community, you will see how much more you thrive, you are stronger, supported, and connected.
Go to networking events, speak to people in your field and see who's passionate. Listen to who is talking about topics you're interested in. Look for people who share the same interests and goals. Be curious and genuinely interested in others. Listen attentively to what others say, even if you disagree. Be the friend you'd like to have.
Copyright Frankey Craig 2016