| | |
| --- | --- |
| Posted on November 2, 2017 at 9:35 AM | |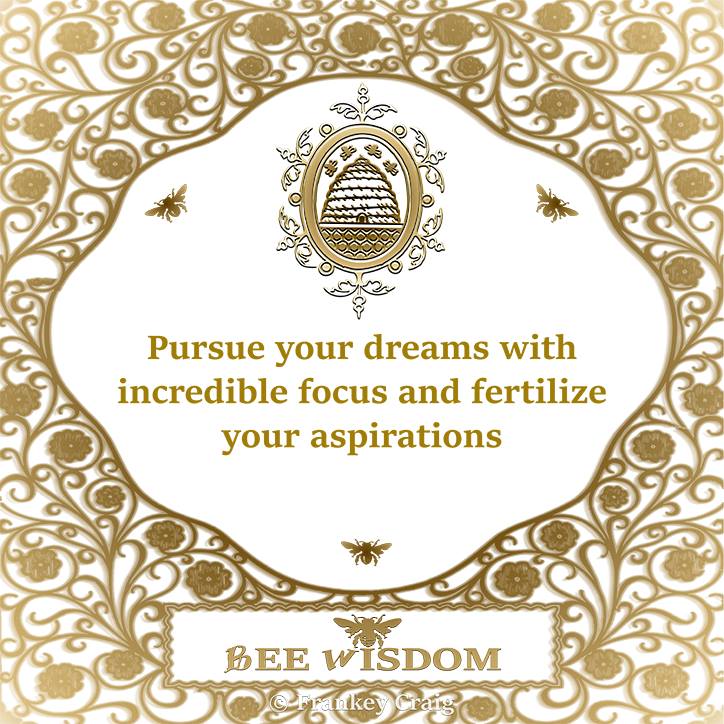 The Bee Kingdom asks: ''What are your dreams?''.
Does your mind feel like it has a huge swarm of bees flying around in there? Do you have thousands of ideas and dreams buzzing around? Are there conflicting thoughts and impulses pulling you in different directions?
All the great people who have made their dreams happen in this world will tell you that they didn't do it alone. And, remember that helping others to achieve their dreams also helps you to achieve yours. That is why it is important to surround ourselves with those of like-mind, common goals and similar dreams just as the bees do.
Surround yourself with people who have desire and ambition to match your own who can come together for a bigger picture.
By each person building their version of heaven on earth, it adds to the collective and ripples out. It helps others who are also building their dreams.
Think about our bee friends. They have amazing focus on their dream of maintaining their hive. They break down the jobs that need doing and each bee gets to work to make the collective dream come true!
Perhaps us humans could join together to share the common dream of creating heaven on earth? The bees do it! Why not us?
If each person placed incredible focus on their own individual dream and started doing something to fertilize these plans everyday we really could make all of our aspirations come true and we would start seeing heaven appearing on Earth.
Copyright Frankey Craig 2016