| | |
| --- | --- |
| Posted on November 2, 2017 at 9:30 AM | |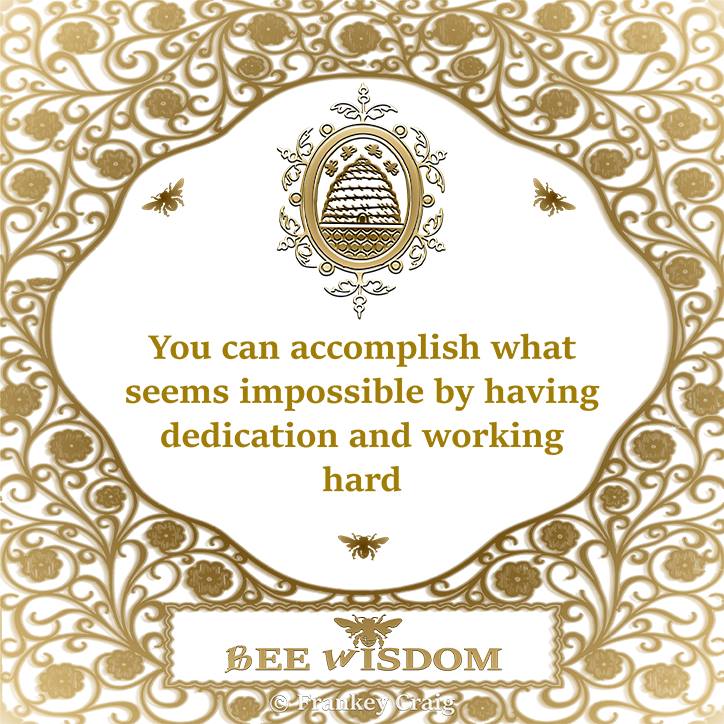 The Bee Kingdom asks: "What are you dedicating your energy to?".
The bees work tirelessly and with such dedication to prepare their honey. They are not only teaching us of the importance of teamwork and production, but also how to help the community, the environment, thrive and operate in an efficient way.
They dedicate their energy to the greater good of the community and work carefully not to damage the environment around them.
We can learn loyalty through the bees, they know how to stick together to make their world thrive. No bee goes without. Selfless devotion to the greater good. Isn't that what all is the Masters have been coming to Earth to teach?
Even dedicating a small amount of energy towards something bigger than you, towards something that helps to build a world you want to see your grandchildren in will begin to add up over time.
Copyright Frankey Craig 2016